Go to our Submittable page to request our services: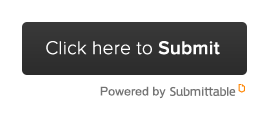 We offer:
Proofreading
Editing
Book Cover Design
Book Interior Formatting
Creation of Print-Ready .PDF Files
Promotional Materials (Bookmarks, Posters, Banners)
Author Websites
*NEW* Legacy Family Editions, a service offered by Madeline Grey
I remember when my grandmother passed away. She was the last grandparent I had left, and she took so much history to the grave with her—stories we'd never heard, memories that she'd never shared. At about that same time, I became friends with an older woman whose husband had secretly written a book of poems before he died, poems that chronicled the births of their grandchildren and commemorated specific holidays he enjoyed, like one Christmas when it snowed lightly all day and they made spiced wine for the first time. As I read through this man's poetry, I realized that, even if our loved ones are not published "authors," the writing they leave behind has incredible value to our families and local communities, and is, like oral history, an important supplement to historical narratives at the national level. It was then that I began to form the idea that has become Legacy Family Editions, a small press devoted to putting into book form the works of "ordinary people" writing not as professional authors but in order to document their lives and to leave behind legacies for future generations of their family.
My grandmother was the daughter of Polish immigrants, a factory seamstress who dropped out of school in the sixth grade and married a coal miner. While she didn't leave us with a manuscript to enjoy after she was gone, she is the inspiration behind Legacy Family Editions, through which I help other families preserve their written heritage.
Legacy Family Editions: Who We Are
We are a small staff of editors, writers, and teachers led by Maddie Grey. Maddie holds a PhD in English and an MFA in creative writing. She has worked in the field of publishing in New York and Connecticut for many years.
Legacy Family Editions: Who We Publish
We publish poetry, fiction, nonfiction, letters, and journals written by people who do not (or did not) have careers as "professional" writers. Authors themselves can submit their manuscripts to us, but we also accept submissions from family members if the author of a work is deceased. All rights of ownership to the work, including copyright, remain with the author (or his or her family); we request only the right to print the work in book form. We receive more work than we can publish, so our submission process is selective. We want to publish work that says something poignant about the human condition at a certain time and from people whose voices would otherwise not be heard.
Legacy Family Editions: What We offer
We will lightly edit your manuscript to help it achieve its full potential. Then, we will work with the cover art of your choosing (we encourage the use of a meaningful family photo) in order to create the perfect cover for the book, which is perfect-bound in a rich, matte-textured medium weight stock. We complete a Library of Congress application to catalogue the publication, and print the book on chemically purified alkaline paper (the addition of alkaline buffers to the paper fibers help slow down the deterioration process of the paper). Once a physical copy of the book is stored at the Library of Congress under conditions that control the humidity and temperature, your family member's book will be preserved for hundreds of years.
Legacy Family Editions: Pricing
For a fee of $2,200, we offer the following:
Professional copy-editing service of book interior
Professional graphic artist design for book cover
Printing on chemically purified alkaline paper
A completed Library of Congress application, which includes submission of a physical copy of the book to house in the library that preserves our country's written heritage.
120 copies of the book, shipping included. Additional copies can be purchased at $7 each, plus the cost of shipping.
For more information, contact us at info@knightandgreypublishing.com.